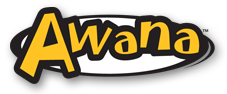 AWANA meets Thursdays @ 6:30pm – 8:15pm
AWANA (Approved Workmen Are Not Ashamed) is here to help parents raise children and youth to know, love and serve Christ.
AWANA Helps Kids Memorize God's Word
AWANA promotes fun for the whole family. Kids participate in games and fun activities as they memorize Bible verses and earn badges and awards.
AWANA is a national non-denominational club designed to:
REACH children with the gospel of Christ,
TEACH children how to have a personal relationship with Christ, and
TRAIN children to hide God's Word in their hearts
---
AWANA participants are divided into the following groups:

Cubbies :  Ages 3 (as of September 1st) – 5 yrs old
Sparks :  Kindergarten – Grade 2
Truth & Training : Grades 3 – 6