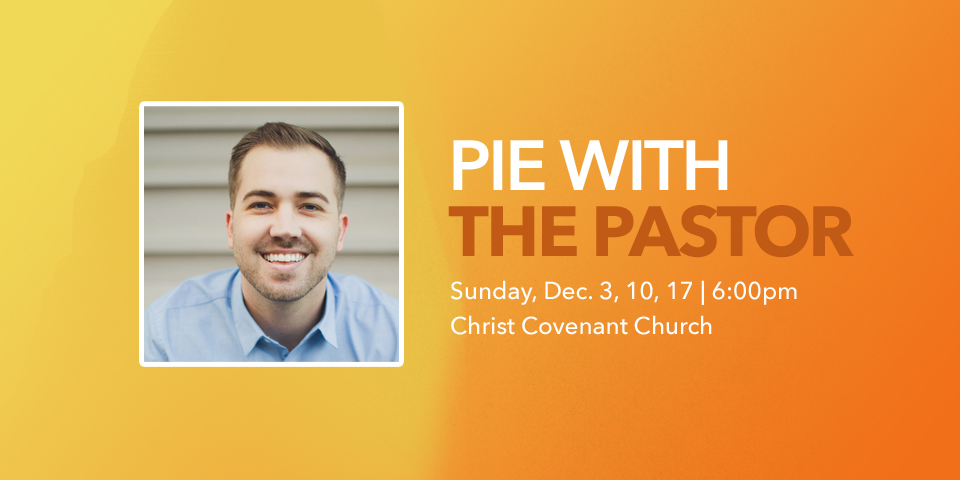 Pie with the Pastor
Sunday, Dec 3rd, 10th & 17th | 6:00pm
We would love for you to join Pastor Ryan and his family at a fun and informal event we like to call, Pie with the Pastor. This is a time for them to get to know you and your family and also hear your story. Plus: we'll have delicious desserts, hot coffee and maybe even a little bingo. What more could you ask for?
No RSVP is required.