Spring Connect Groups
February 6th – May 8th
It has never been more important to gather in Connect Groups! Connect Groups are here to help you make friends and grow in your relationship with Jesus. The truth is: if you only attend a Sunday morning worship service – you're only experiencing a small percentage of what Jesus has for your life. Let's grow together.
Groups menu NOW OPEN. Check out all of the groups below and pick the one that best fits your season and schedule.
---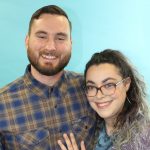 Young Adult Group: Every Thursday at 6:00pm
Leaders: Ps. Dante + Ps. Anissa Santi | Dante's Facebook + 
Anissa's Facebook
dsanti@christcov.net | 281.463.6600 (church office)
In-Person Meetings Beginning Thursday, February 10th
Location: Christ Covenant Church | Map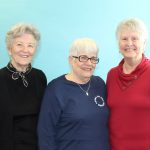 Senior Women's Group: Every 3rd Tuesday at 11:30am
Leaders: Rita Marlow, Linda & RJ
rgmarl19@gmail.com
812.244.9303 (Rita's Cell)
In-Person Meetings Beginning February 15th
Location: Christ Covenant Church | Map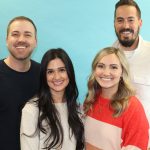 Young Families Group: Every 3rd Sunday at 5:00pm
Leaders: Ps. Ryan & Isabel + Mike & Bethany Badowsky | Ryan's Facebook + 
Isabel's Facebook  | isabelcosca@aol.com 
281.463.6600 (church office)
In-Person Meetings Beginning Sunday, February 20th
Location: Christ Covenant Church | Map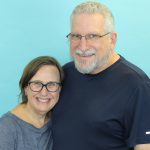 Financial Peace University: Every Sunday at 12:15pm
Leaders: Scott Lacy & Dianne Lacy
scott@christcov.net
In-Person Meetings Beginning Sunday, February 6th
Location: Christ Covenant Church | Map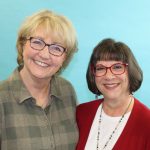 The Chosen Video Group: Every Wednesday at 10:00am
Leaders: Laurie Dragna + Janet Weems | Laurie's Facebook
lauriedragna@yahoo.com
281.463.6600 (church office)
In-Person Meetings Beginning Wednesday, February 9th
Location: 26806 Twilight Grove Cypress, TX 77433 | Map

Adult Fellowship Group: Every Wednesday at 7:00pm
Leaders: Woody + Betty Farrar | Betty's Facebook
whfarrar@gmail.com + betty.farrar@gmail.com
832.830.4821 (Woody) + 832.830.4464 (Betty)
In-Person Meetings Beginning Wednesday, February 9th
Location: Christ Covenant Church | Map

Prayer & Study Group: Every Other Tuesday at 7:00pm
Leaders: Gregg + Laurie Dragna | Laurie's Facebook
greggmdragna@yahoo.com
281.463.6600 (church office)
In-Person Meetings Beginning Tuesday, February 8th
Location: 26806 Twilight Grove Cypress, TX 77433 | Map