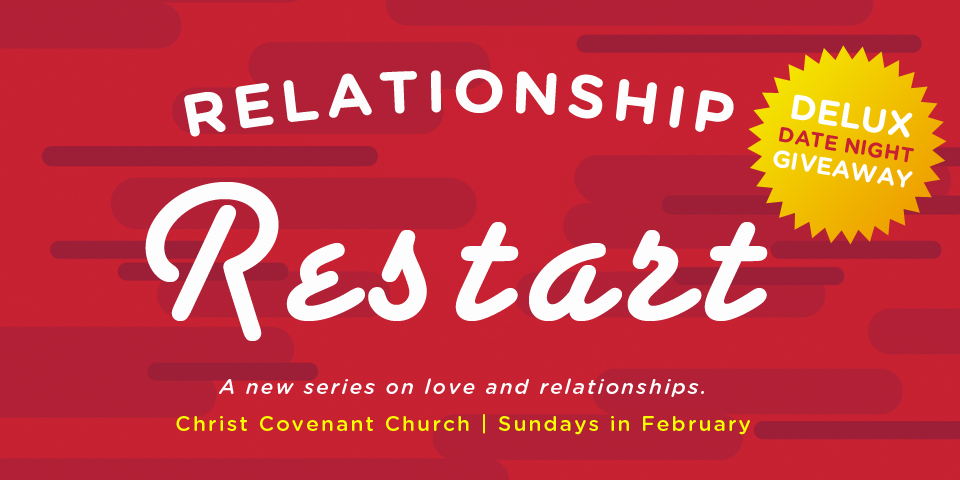 Relationship Restart
A new series on love and relationships | Sundays in Feb at 10:30am
Love is hard. (And so is dating, marriage, and everything in between.) Whether you're single, married, or somewhere in-between, we want to help you see yourself and your relationships in a new way. Relationship Restart is about moving past the regret of yesterday and finding true meaning in your relationships today.
DELUX DATE NIGHT GIVEAWAY:
During services in February – you can register for a chance to win a DELUX DATE NIGHT package. We're talking an amazing night on the town with your sweetie – 100% FREE.
Note: you can register once each week for the best chance to win. Winners will be announced February 26 – 28th.